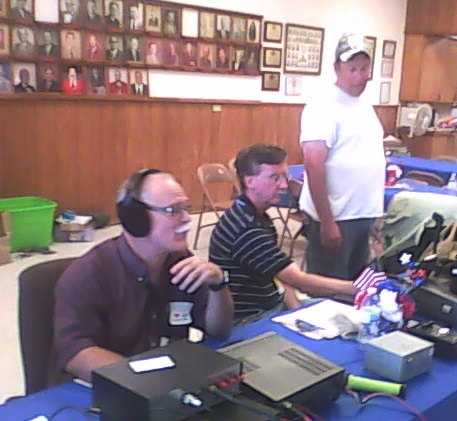 THE NEXT MONTHLY MEETING OF OAK FOREST AMATEUR RADIO CLUB IS IN FEBUARY 2018!!! The March meeting is being held on March 24, 2018. As usual, we will meet at Denny's for breakfast at 8:00AM, followed by the meeting at the Oak Forest Masonic Lodge starting 9:00AM.
We encourage club members to consider purchasing a club shirt (or a new HAT). Jim (KD5WVE) is putting together orders, and we can get a better deal if we order several... If you would like to order a shirt (or a hat), please contact Jim at KD5WVE.
Announcements
The "OakFur" team had great fun and learned a lot about foxhunting. While not sucessful, the biggest take-away was you need to use attentuators to get a bearing on the fox when you get within a few city blocks of the fox.
Tis the season for Hamfests. Plan on attending the Orange Hamfest this weekend and Greater Houston Hamfest next month.
Activities for the Next OFARC Meeting
Discussions about building your own antenna attenuators, hosting our own foxhunt, testing/characterizing bandpass filters with a VNA, and show and tell what you picked up and saw at that the Orange hamfest.
Shack of the Many Months - Wow!! Richard Arvedson (KF5RSA)